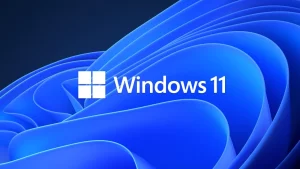 Title: Unleashing the Power of Windows Server: A Comprehensive Overview
Introduction: In today's digital landscape, businesses rely heavily on robust and reliable server infrastructure to support their operations. Among the leading server solutions, Windows Server stands tall as a versatile and feature-rich platform. In this article, we will explore the key aspects and benefits of Windows Server, shedding light on why it remains a top choice for businesses worldwide.
Enhanced Security: Windows Server offers advanced security features to safeguard your critical data and systems. With built-in technologies like Windows Defender, Secure Boot, and BitLocker, businesses can fortify their infrastructure against threats and ensure a secure computing environment. Additionally, features like Active Directory and Group Policy allow for centralized access control and security management.

Scalability and Performance: Windows Server provides unparalleled scalability, allowing businesses to effortlessly scale their infrastructure as they grow. With support for clustering and load balancing, organizations can distribute workloads across multiple servers, optimizing performance and minimizing downtime. Whether you're a small startup or a large enterprise, Windows Server can accommodate your evolving needs.

Hyper-V Virtualization: Windows Server's Hyper-V virtualization technology empowers businesses to maximize their server resources and create virtual machines (VMs) for various purposes. Virtualization enables efficient resource utilization, consolidation of servers, and simplified management. It also facilitates the creation of test environments and enables rapid deployment of new applications.

Active Directory and Remote Desktop Services: Active Directory is a crucial component of Windows Server, providing centralized user management, authentication, and access control. It streamlines administrative tasks, simplifies user provisioning, and ensures secure access to resources. Additionally, Windows Server's Remote Desktop Services enable businesses to deliver virtual desktops and applications to users, facilitating remote work and enhancing productivity.

Data Backup and Recovery: Windows Server offers robust data backup and recovery capabilities through tools like Windows Server Backup and Azure Backup. These solutions enable automated backups, efficient storage management, and seamless recovery in the event of data loss or system failure. Businesses can protect their critical data and ensure business continuity with reliable backup and recovery mechanisms.

Support for Cloud Integration: Recognizing the importance of cloud computing, Windows Server seamlessly integrates with various cloud platforms, including Microsoft Azure. This integration enables businesses to leverage the scalability, flexibility, and cost-efficiency of cloud services while maintaining compatibility with their existing Windows Server infrastructure.
Conclusion: Windows Server continues to be a dominant force in the server market, providing businesses with a robust and flexible platform for their IT infrastructure. With its advanced security features, scalability, virtualization capabilities, centralized management tools, and cloud integration support, Windows Server empowers organizations to meet their evolving business needs effectively. Whether you're a small business or a large enterprise, Windows Server offers a comprehensive solution for optimizing performance, enhancing security, and driving business success.